YANMAR
Technical Features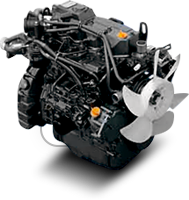 YANMAR Diesel Engines
YANMAR's TNV Direct Injection diesel engines come with an improved fuel injection system, that allows cleaner emissions and reduced noise. Plus, with the new hydraulic system that increases hydraulic circuit efficiency, we get an increase in fuel savings by 20%!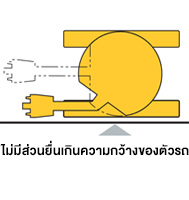 True Zero Tail Swing
This new design allows for a 360 degree swivel without worrying about what's behind you! The rear remains within the vehicle width, so operating in closed spaces will be easier and smoother than ever.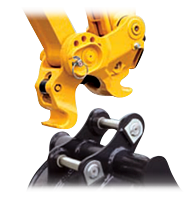 Quick Coupler
You can now remove and replace attachments with the ease of a switch! Working with multiple attachments has never been easier.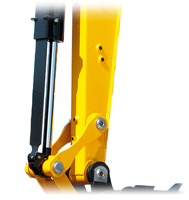 Cylinder Guards
Spring steel cylinder guards are equipped to protect cylinder rods from harsh impact and any possible damages.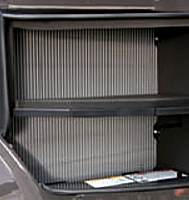 Cooling System
With a push-out flow cooling system for the radiator and oil cooler, never again will you have to worry about you engine overheating!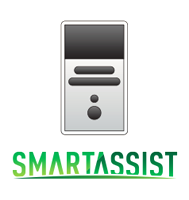 SMARTASSIST-Remote
Easily check all sorts of important information regarding your machine's work with GPS and the SMARTASSIST-Remote. With this tech-friendly feature where both you and YANMAR can access your data, Periodic Maintenance will be more precise than ever!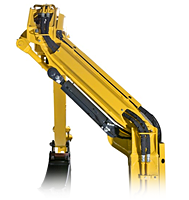 PTO Hydraulic Piping
All YANMAR models are equipped with PTO hydraulic piping (adjustable and proportional PTO dials) straight from the factory!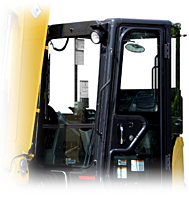 Compliant with ROPS/FOPS Standards
YANMAR cabins and canopies are compliant with Roll Over Protective Structures (ROPS) and Falling Object Protective Structures (FOPS) standards. They are durably built to keep you safe from harm.